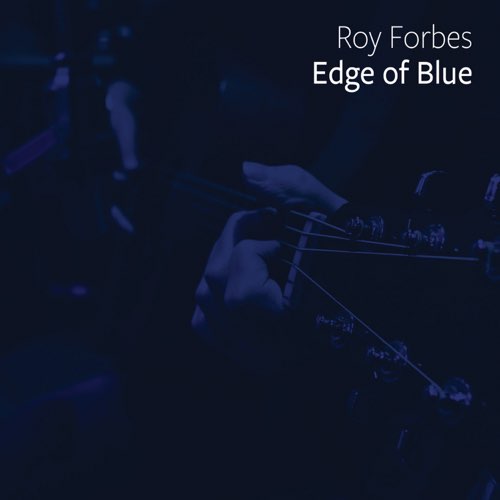 A new Roy Forbes recording is a rare occurrence. Roy doesn't pop 'em out every year or so. He takes his time, working slowly to get it right. Edge of Blue may just be the Vancouver singer-songwriter's best yet – a summation by an artist who has been doing this for a long time. On this album both Roy's roots and routes are showing; the influences he's absorbed and where he's been. Edge of Blue is ten songs full of wisdom, confessions, vulnerability, sensuality, self-reflection and celebration. More of a soul album than country or folk; it has nothing to do with what is 'hip' and 'happening' in the mainstream music business. This is art song – memorable words, compelling compositions, spare production and a voice every bit as original as when the "kid full of dreams" first came to town almost fifty years ago – pure Roy Forbes.
TO BUY A CD: If you live in Canada, you can e-transfer $22.00 per disc (includes shipping and taxes) here and a copy will be put in the mail to you. Please remember to include your address with your order.
If you're in the USA or other parts of the world, please e-mail us for details.
"On his 11th album, the Canadian folk fixture from Dawson Creek offers up another collection of soulful numbers that range from an almost La Bamba-esque early rock 'n' roll sounds ("Don't Let Go"), to beautiful country folk balladry ("The Beating of Your Very Own Heart") and sweet blues ("Feeling Mighty Lonesome"). As always, his quavering tenor is powerful and full of emotion, the playing is deep in the pocket and listening to the album leaves you wondering why he isn't a household name." – Stuart Derdeyn, Vancouver Sun/Province February 12, 2020